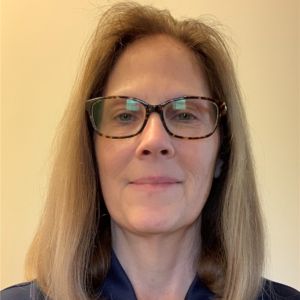 The 2019 recipient of the NYS AHPERD Joy of Effort Award is Margaret Robelee.
Margaret taught physical education for 33 years. She is currently a supervisor of student teachers at SUNY Cortland. Throughout her career Margaret enthusiastically engaged in professional development opportunities ensuring she offered her students an innovative and dynamic program. She embraced technology and sought out new and creative ideas. She was an integral member of her school community and taught sport skills, fitness and a variety of activities. In service to NYS AHPERD, Margaret is the chairperson of the Elementary Teacher of the Year Award Committee and past co-president of the Technology Section. She is currently the Southeastern Zone president, the Zone webmaster, Elementary Physical Education Section representative, and serves on numerous committees. Margaret has been honored to receive both the Eastern District and NYS AHPERD Elementary Physical Education Teacher of the Year Awards, and the Southeastern Zone Amazing Person. A colleague wrote, "Margaret is a woman of extraordinary character, uncompromising ethical standards, and possesses a quest for excellence. Her passion for lifetime health and wellness brings energy, enthusiasm, and joy into the lives of everyone she touches. Margaret exemplifies this quote by Franklin D. Roosevelt, "Happiness lies in the joy of achievement and the thrill of creative effort." It is a privilege to present the recipient of the 2019 Joy of Effort Award, Margaret Robelee.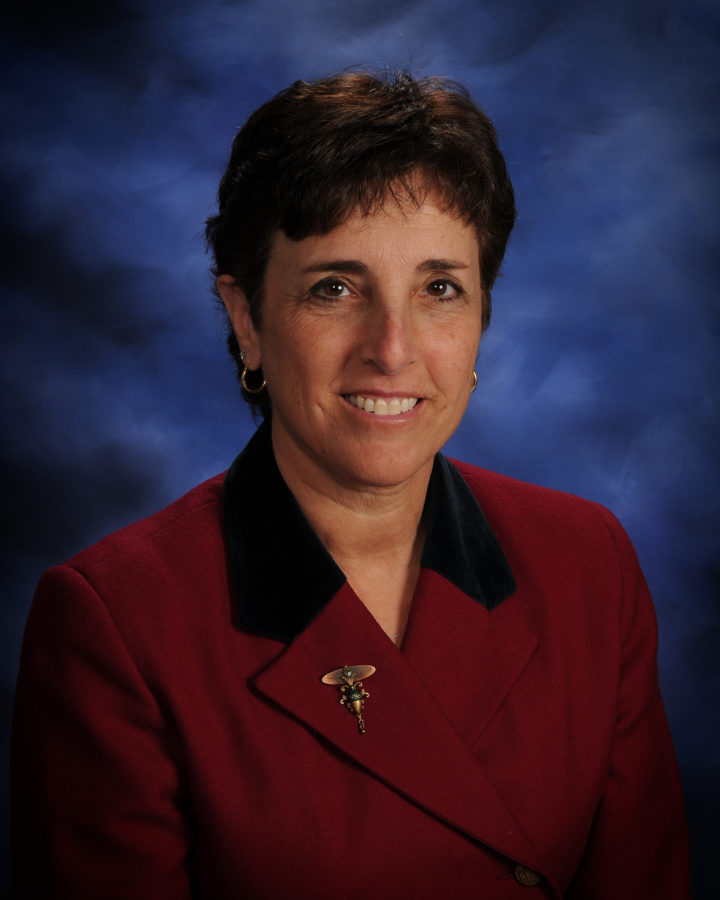 The 2018 recipient of the NYS AHPERD Joy of Effort Award is Sandra Morley.
Sandy earned her degrees from SUNY Cortland, Adelphi University, and the Massachusetts College of Liberal Arts.   She was a physical education teacher for 25 years before retiring in 2011 as the principal at Bethlehem Middle School in Delmar.  Sandy served as the NYS AHPERD president in 1996 and was a member of the board of directors for 11 years, five of which she served as board of directors chair. Currently she serves as president of the NYS AHPERD Foundation, and a presenter at the Ken Demas Future Professional Leadership Academy.  Sandy is chair of the Lifetime Service Awards Committee.  In service to the Capital Zone, Sandy has served as Zone president and on numerous committees. She implemented the annual Physical Education Elementary Student Leadership Awards program and on the program's 20th anniversary, it was renamed in her honor.  She has received numerous awards, including the NYS AHPERD Professional of the Year and the Distinguished Service Award.  She is a member of the Mamaroneck High School Athletic Hall of Fame and current president of the SUNY Cortland "C" Club Hall of Fame.  A colleague wrote, "Sandy has revealed through word, action and deed, that her efforts to enhance physical education and NYS AHPERD are a labor of love.  She has done this during her entire career and continues to do so into her retirement."  President Garbarino, it is my privilege to present to you the recipient of the 2018 Joy of Effort Award, Sandy Morley.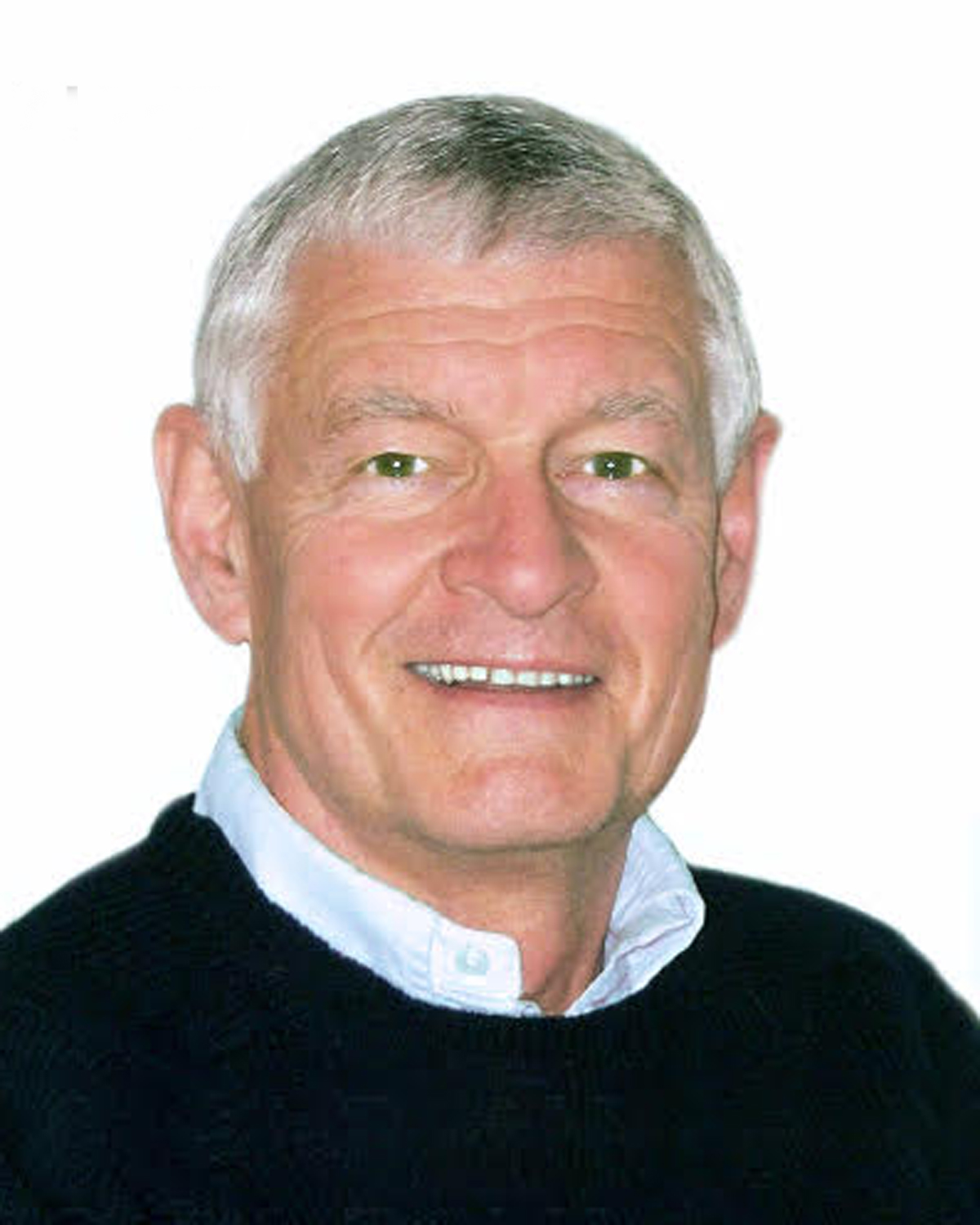 The 2017 recipient of the NYS AHPERD Joy of Effort Award is Rod Mergardt.
Currently enjoying his 54th year in education, Rod Mergardt spent 31 years in the Bedford Central School District as a teacher and director of health, physical education and athletics. After retirement in 1996, he was an interim director in five school districts, and served as adjunct professor of sport law at Manhattanville College. For the past 20 years, Rod has been a supervisor of student teachers for SUNY Cortland and is also the national Director of Professional Development and Coaches Safety Certification for Bigger, Faster, Stronger, Inc. Rod has trained and certified more than twelve hundred coaches as an instructor of the New York State Coaching Certification courses. On the state level since 2012, he has served NYS AHPERD as president and is currently on the Board of Directors. Rod has presented extensively at the local, state and national levels. He has been inducted into the Fox Lane High School Sports Hall of Fame, received the NYS Athletic Administrators Association Chapter One Honor Award, and was named several times 'Coach of the Year' for Section One Boys and Girls Gymnastics. In supporting Rod for this award, a colleague wrote, "Rod accomplishes everything with a huge smile and positive attitude. His energy and passion is unparalleled. He is first to reach out to students and first to take a student aside and give the fatherly advice so badly needed in some cases. If anybody exemplifies the JOY in this profession, it is personified in Rod Mergardt. He does this not just in words, but by example, attitude and commitment." President Wolfe, it is my honor to present to you the recipient of the 2017 Joy of Effort Award, Rod Mergardt.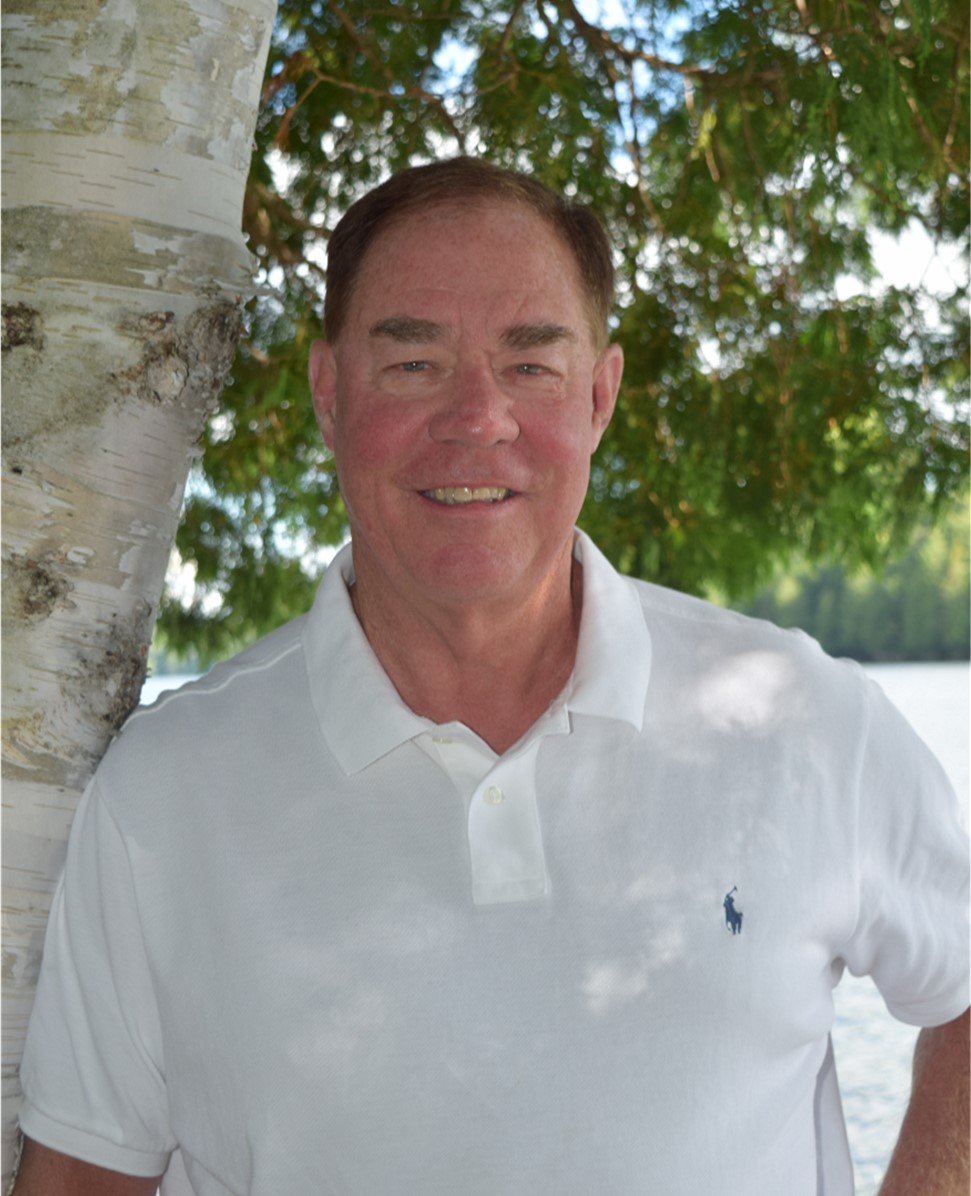 The 2016 recipient of the NYS AHPERD Joy of Effort Award is Tom Howard.
Tom was the Director of Physical Education and Athletics in the Farmingdale School District before retiring in 2003. He is an Adjunct Professor at Adelphi University. In service to NYS AHPERD, Tom is a Past President of the Association and former member of the Board of Directors. He also served as Executive Council Secretary and has been a member of the Jay B. Nash Award Committee, served as Chair of the Teacher of the Year Award Committee and the Distinguished Service/Professional of the Year Award Committee and he continues to serve as Chair of the Necrology Committee. He has written numerous articles for the NYS AHPERD Newsletter and was the NYS Representative to the EDA Council for Services and a member of the EDA Future Professionals Conference Committee. A colleague said "Of all Tom's many accomplishments, his desire to share his joy and enthusiasm for teaching and coaching with others is what truly defines him. He is extraordinarily gregarious, generous, and gracious at all times and through these attributes, Tom enriches the lives of those around him." His former dean said, "Our profession is so much better because of people like Tom, those who have continued to promote the joy in our discipline and become a mentor for all those future teachers and coaches." Tom has been honored with the NYS AHPERD Distinguished Service Award and the COA Zone Achievement Award. He was recognized with a Bay Shore High School yearbook dedication, West Babylon High School Outstanding Teacher Blue/Gold Award, CYO Man of the Year for Long Island, NYS Athletic Administrators' Association Zone Recognition Award, March of Dimes Golden Apple Award for Educational Excellence, NYSUT Friend of Education Award, the Adelphi University Alumni Award and the Town of Babylon Aquatics Award. President Rose, it is my honor to present to you the recipient of the 2016 Joy of Effort Award, Tom Howard.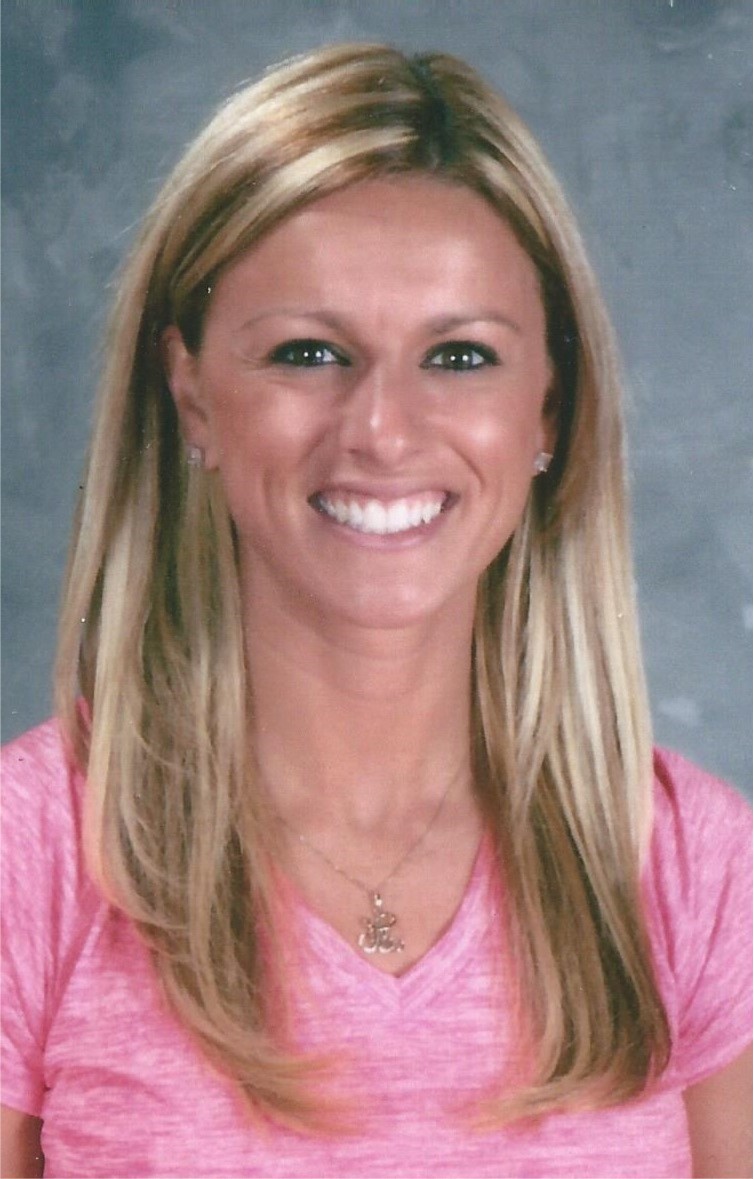 The 2015 recipient of the NYS AHPERD Joy of Effort Award is Carley Antonelli.
Carley received her Bachelor of Science Degree from the College at Brockport and her Master of Science Degree from Canisius College. She teaches physical education, health education and family and consumer science in the Grand Island Central School District. In addition to her teaching, she has coached tennis and softball. Carley's love for the profession goes beyond the classroom. She is the recipient of the 2015 Western Zones "Let's Move" grant and NFL Fuel Up to Play 60 grant. Additionally, she is the Rotary InterAct Club advisor, Play 60 advisor, a Positive Behavior Intervention Services committee member and a School Safety Team member. Carley has been actively involved in NYS AHPERD for many years. She is a past member of the Executive Council serving as Future Professional Section President. She has presented and presided at local and state conferences. She was honored by the College of Brockport as a nominee for the Jay B. Nash Scholarship. Carley's superintendent said, "I have formally observed Carley in a lesson, watched her coach, seen her interact with colleagues and experienced the positive influence she has had on students. Carley models and represents healthy lifestyle choices, has a positive outlook and has a relentless commitment to improving the quality of life for her students." President James, it is my honor to present to you the recipient of the 2015 Joy of Effort Award, Carley Antonelli.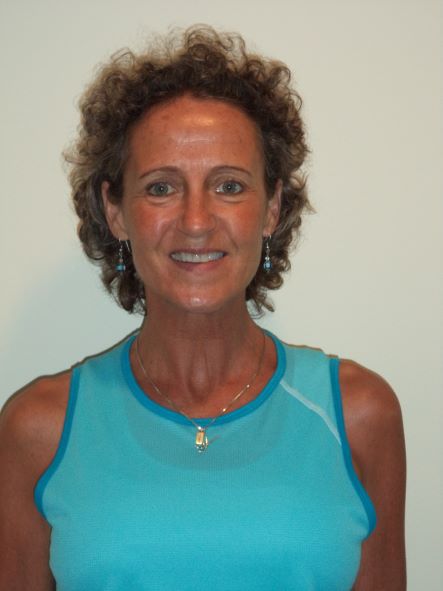 The 2014 recipient of the NYS AHPERD Joy of Effort Award is Christina Buschmann.
Christina received her Bachelor of Science Degree in Physical Education from the College at Brockport and her Master of Science Degree in Physical Education from Syracuse University. She has worked for the Clinton Central School District for the past twenty-eight years as a physical education teacher, coach and currently also serves as the Department Chair for Health and Physical Education. Christina is a co-chair of Rachel's Warriors, an anti-bullying committee in her district. She created a group called "Monday Fun Day", where a group of high school students greet other students and faculty with happy faces, inspiring music and dark chocolate kisses with an inspirational quote attached. She started a program called Creating a Caring Community which teaches students to be kind and to be an up-stander, not a by-stander. Christina has been actively involved in the Central North Zone for many years. She serves on the Zone Board of Directors, was a sponsor for both the Hit the Trails Hiking Day, the Slip Sliding Away weekend and she was also a member of the Amazing Person Award Committee. Christina was the keynote speaker for the Central North Zone Conference, earlier this year, speaking on positive mental attitudes and healthy living. She has also presented at numerous NYS AHPERD Conferences. She was honored with the Central North Zone Professional of the Year Award, the Middle School Teacher of the Year Award and the Zone Amazing Person Award. A colleague said, "Christina is slowly but surely changing people's lives one step at a time, through her characteristic and unmistakable optimism. Everything about Christina speaks of an inner strength and energy that radiates around her, she is one of the most buoyant spirits I have ever known." Her principal said, "Christina has more positive energy than any person I have ever had the pleasure of meeting. She has positively influenced the lives of an immeasurable number of individuals." President Mergardt, it is my honor to present to you the recipient of the 2014 Joy of Effort Award, Christina Buschmann.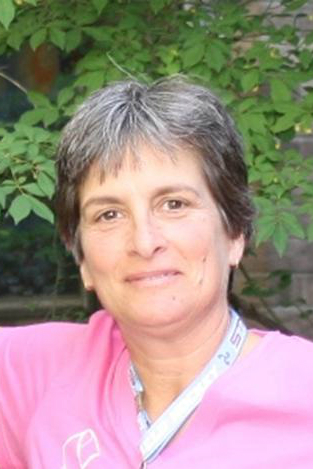 The 2013 recipient of the NYS AHPERD Joy of Effort Award is Dona DiMaggio.
Dona received her bachelor of science degree from East Stroudsburg State College and her master of arts degree in education from East Carolina University. She has been a physical education teacher at Mahopac High School for the past seventeen years and was the department chair for two years. She is on the curriculum development and design committee and was the Project Adventure Supervisor. She has been a year round field hockey coach for seventeen years. Her teams are highly competitive and well prepared because of her dedication. Her players work hard for her and each other because they are totally affected by her passion for the game which is infectious. Dona is an active member of the Southeastern Zone and has served as the Conference registrar for thirteen years. She has presented and presided at NYS AHPERD and Southeastern Zone Conferences and is the Adapted Physical Education Section representative for the Zone. Dona's commitment to our profession is evident in her words and actions, she is a positive role model for both her peers and her students. She promotes physical education as important, valuable, safe, nurturing and fun. She allows her students to be successful while promoting fun and laughter. Dona's colleague said, "Dona is the epitome of a hardworking, dedicated teacher. Everything Dona does, she does with energy, enthusiasm, optimism and joy. She tackles her work with unbridled excitement, her attitude is contagious, her smile infectious." Dona was honored as the Section 1 Field Hockey Coach of the Year on three occasions and in 2001 she was named the National Field Hockey Coach of the Year. President Sherman, it is my honor to present to you the recipient of the 2013 Joy of Effort Award, Dona DiMaggio.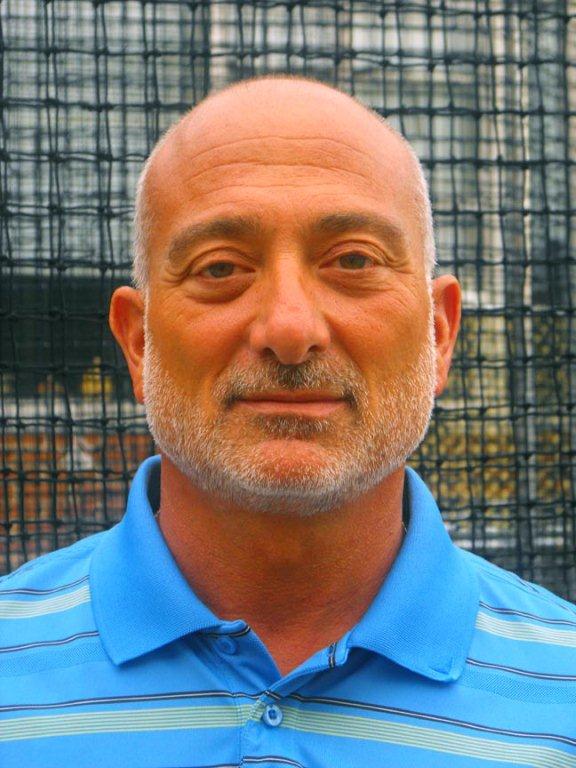 The 2012 recipient of the NYS AHPERD Joy of Effort Award is Michael Macchi.
Michael received his bachelor of science degree in physical education from the University of Bridgeport and his master of science degree in health education from Lehman College. He has been a physical education and health education teacher at Lakeland High School for the past fourteen years and is a member of the Lakeland Wellness Committee. Michael coached high school football in Lakeland, Carmel and Ardsley High Schools and he is presently coaching girls basketball and softball. Michael is described as being one of the "special" people who, if you are truly lucky, you might cross paths with. For many years, he has asked to teach the adapted physical education and health education classes. He sees through all the differences and looks to the person inside. He draws out the individual, while lifting them up and helping them achieve goals thought unachievable. Each and every day, Michael lives his uniqueness out in the form of a passionate commitment to helping his Life Skills students prepare for their future. His regular education students observe him respecting and nurturing the Life Skills students and they in turn, become inspired to reach out and interact with them as well. He uses humor to instruct and bond with his students keeping them smiling, a true testament to his students receptiveness to him and his methods. Michael's principals said, "he effectively balances humor, familiarity, and expertise in his field to engage students. His commitment to his profession is evidenced in his physical education and health classrooms, as well as on the athletic field in his role as coach." "His easy going approach in the classroom fosters involvement by a broad range of students. He works to establish relationships with students and to engage students of different abilities and motivation levels in his curriculum." President Quitoni, it is my honor to present to you the recipient of the 2012 Joy of Effort Award, Michael Macchi.