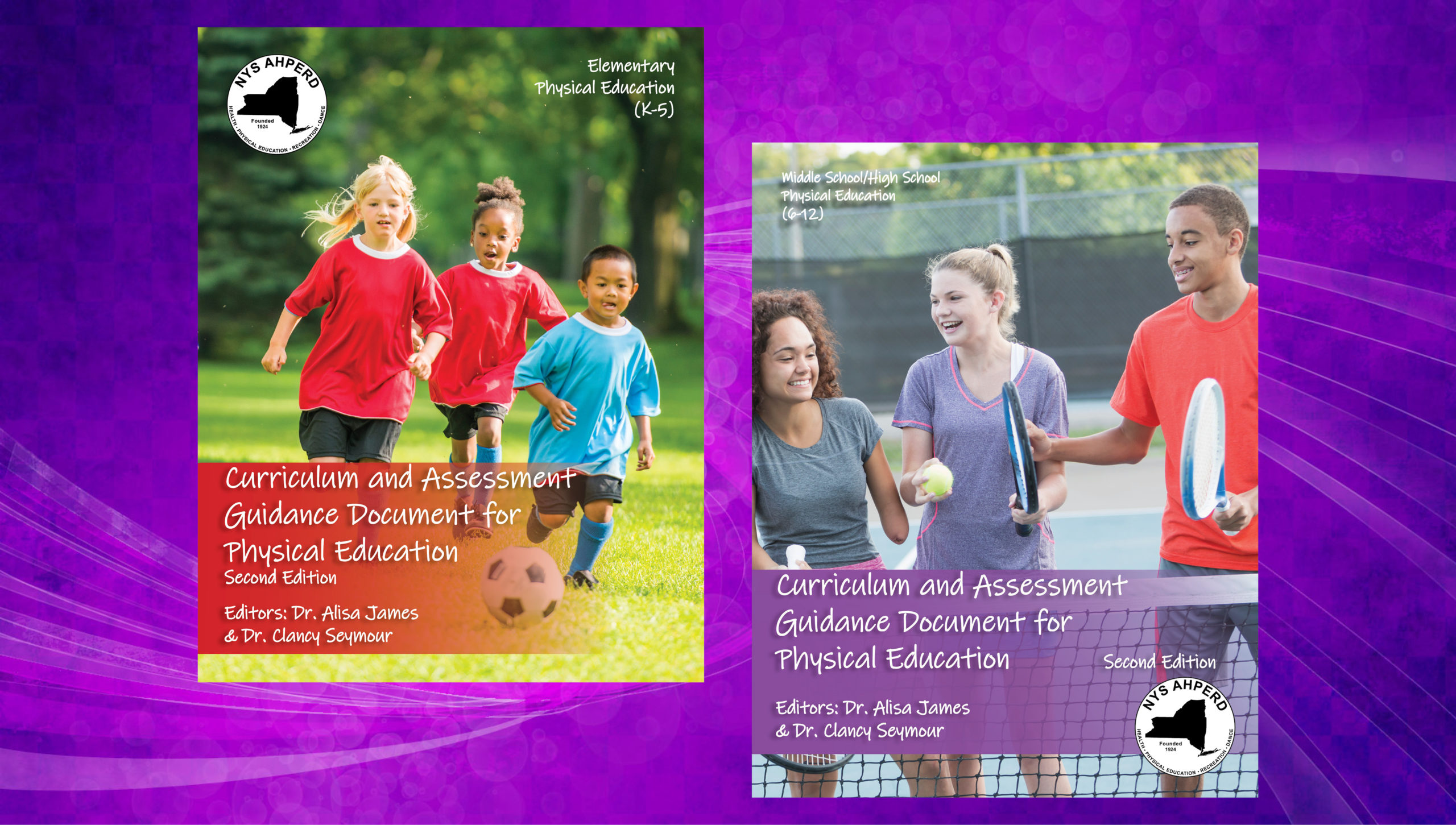 The Curriculum and Assessment Guidance Document for Physical Education Training
The second edition of the Curriculum and Assessment Guidance Document (CAGD2) for Physical Education is a resource that connects the revised New York State Physical Education Learning Standards (2020) with guidance regarding curriculum and assessment recommendations for K-12 physical education practitioners and administrators. The purpose of this document is to provide developmentally appropriate content and sample assessments in physical education that will allow students to acquire skills, knowledge, confidence, and motivation through participation in quality K-12 physical education programs. The revised document is broken into two separate guides: an elementary and secondary version. In addition, the CAGD2 unpacks the revised NYS Physical Education Learning Standards (2020) and includes an amended adapted physical education services section.
Web access is free for members, you can purchase a digital downloadable version or printed copy below.
To access the web version of the elementary guide, click here.
To access the web version of the middle school/high school guide, click here.
To access a free fillable PDF of the lesson plan, click here.
Finley Adventure Books
Finley Gets Moving is an interactive storybook for children that focuses on the importance of physical activity, published by NYS AHPERD. The book gives readers the opportunity to bring the pages to life with accompanying the physical activity. The main character Finley is a sheepdog and the official mascot of NYS AHPERD who travels to their events throughout New York State. Finley loves to be active and in the book shows his best friend Sasha, a calico cat, how to get moving and make healthy decisions. Reneé Brown, a member of NYS AHPERD, authored the book, and illustrators were Little Falls residents Matthew Verri and his father, Marc Verri.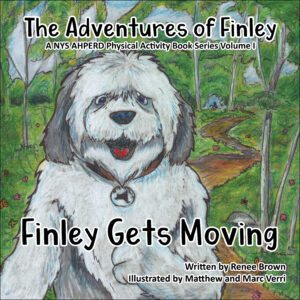 Book 2 will be available soon!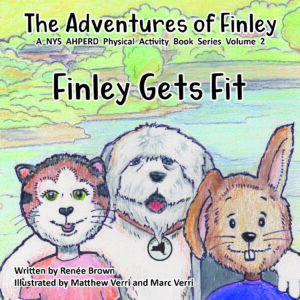 New Research Examines Physical Education in America - Health.gov, 4-18-2012
Physical Activity, Fitness, and Physical Education: Effects on Academic Performance - NCBI 
'Physical education makes you fit and healthy'. Physical education's contribution to young people's physical activity levels - Oxford Academic, 7-14-2004
Differential Alcohol Use Disparities by Sexual Identity and Behavior Among High School Students - Oxford Academic, July 2021
The Association Between Social Media Use and Hazardous Alcohol Use Among Youths: A Four-Country Study - Oxford Academic, January 2020
The Rise and Fall of Isotonitazene and Brorphine: Two Recent Stars in the Synthetic Opioid Firmament - Oxford Academic, July 31, 2021
Trauma and Early Adolescent Development: Case Examples from a Trauma-Informed Public Health Middle School Program  - Oxford Academic, August 22, 2017
Trauma-Informed Elementary Schools: Evaluation of School-Based Early Intervention for Young Children - Oxford Academic, October 23, 2019
Social-Emotional Attention in School-Age Children: A Call for School-Based Intervention during COVID-19 and Distance Learning - Oxford Academic, May 25, 2021